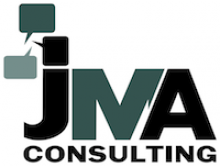 JMA Consulting provides expert CiviCRM services. Led by Joe Murray, PhD, co-author of Using CiviCRM, JMA Consulting has implemented some of the largest and most complex CiviCRM installations.
JMA Consulting provides strategic advice on how to develop and implement a CRM plan. We implement CiviCRM as part of Drupal, WordPress and Joomla site design and enhancement projects as well as for stand-alone back-office systems. We migrate data from a variety of CRM and legacy systems, Excel and other formats, including on-going one-way and two-way synchronizations. Joe Murray leads two-day training sessions for Administrators, Users, and Developers, as well as more focussed sessions for clients. We provide on-going security patch and upgrade services as well as fee for service support.
Major implementations include a system processing $100M in recurring annual donations for several Christian denominations in Canada, provincial and state voter tracking systems with over a half million contacts, universities and large professional associations. JMA Consulting led the CiviAccounts initiative to rewrite CiviCRM to support double entry accounting and auditability, and soon sales taxes. Our public CiviCRM extensions include improved functionality for email delivery using Mandrill, Olark Live Chat, grants application pages and grant program administration. New extensions include social media integration via Attentive.ly and voice message broadcasting with Plivo.
Why we're sponsoring :
CiviCRM is a great solution for organizations helping to make the world a better place. We have been giving back to this great open source community in a variety of ways for many years. We're sponsoring CiviCon Denver 2015 to make the software we all use even better.