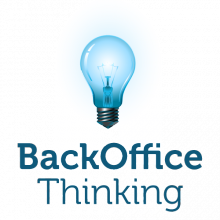 At BackOffice Thinking, we focus on your technology so you can focus on your mission! We are a premier technical consulting firm serving mostly non-profit organizations. Over the past 8 years we have implemented and supported CiviCRM at nearly 40 clients. We specialize in large and complex CiviCRM implementations, but also support a number of smaller clients. We pride ourselves in partnering with our clients and providing enterprise solutions, and to be their "one stop shop" for all their technical needs. Our core work includes:
Leading large and complex CiviCRM/Drupal implementations often integrating CiviCRM with other applications such as Jasper for advanced reporting or Magento for e-commerce.
Leading communication projects to transform how our clients use technology to better serve and engage their constituents, grow their donor base, and run their organizations more effectively.
We have grown each year since our founding in 2006 and have developed a client-focused, highly expert and diverse team with deep technical knowledge, expert business analysis and project management skills. Our principals and directors have vast experiences in a variety markets and technologies that enable us to develop the best solutions for our clients.
Why we're sponsoring :
CiviCRM makes it possible for non-profit organizations, even those with a limited budget, to forge strong relationships with their constituents, thus bringing them closer to fulfilling their mission. Over the years, we have seen CiviCRM develop and evolve in a very responsive way to the needs of the marketplace. We believe that our sponsorship will contribute to CiviCRM's continued success, and this in turn will benefit more non-profit organizations.