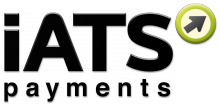 iATS Payments is a leading provider of payment processing services for nonprofit organizations and is a proud supporter of the CiviCRM community.  iATS' simple, seamless transaction processing products and services are specially designed to help nonprofits save time and money on fundraising, allowing them to focus more energy on their mission.   Based in Vancouver, BC, Canada, iATS Payments has over 30 years of experience working with over 10,000 charities around the world.  Learn more at www.iatspayments.com. 
Why we're sponsoring :
iATS Payments is proud to sponsor CiviCon and be a part of the CiviCRM community.  We actively support the development and maintenance of our payment processor extension for CiviCRM and have experience working with CiviCRM clients since 2007.